www.anderbergfamily.net
The web home of two transplanted South Dakotans that now reside in a small town in Minnesota, about 50 miles west of the Twin Cities. We live on the edge of the prairie but within driving distance of the metro, and only ten miles from the World's Largest Ball of Twine in Darwin. Now we don't miss the Corn Palace so much!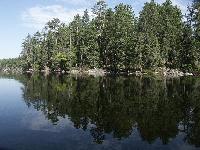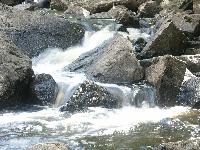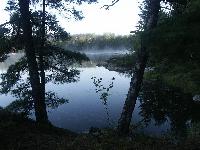 Photos by Anthony Anderberg, Boundary Waters 2003
Anthony's Home Page - featuring Anthony's History of the Internet and four furry people that meet us at the door every night. View photos from Anthony & Warren's annual backpacking trips.
By popular demand - images of our Holiday Cards through the years.
Shameless plugs
...feeling lonely? Why not adopt a furry friend from the Heart of Minnesota's Animal Shelter in Hutchinson, MN? The shelter is open on Tuesdays and Thursdays from 5-7 PM and Saturdays from 1-5 PM. If you're lucky enough, you might even see the cat guy taking snapshots of the various animals or talking to prospective pet-parents. :-)
...getting married and need a photographer? Contact Linda's brother Mike at Black Studios in Rutland, South Dakota.
...and for something a little different, tune into This American Life on your local NPR station or listen to their shows online. There's no way to describe the show, you have to listen to it yourself.
...finally, if you just can't decide where to go to college, check out our alma mater at Dakota State University in Madison, South Dakota.
---
Joy is a net of love by which you can catch souls. - Mother Teresa of Calcutta
---
Last updated on a snowy evening in January 2022.