Our Holiday Cards over the Years
Each year we create a photo card and send it out to more than a hundred of our friends and family. As time goes by people tend to drift apart and we like to think that our cards help slow that trend, at least somewhat. Some years the pictures have been quick snapshots and others they have taken months to make - with careful attention to detail followed up by many hours of computer editing... they've all been fun to make and we enjoy sharing the tradition with our loved ones.
1997 - Our Wedding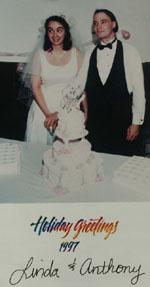 1998 - Corn Field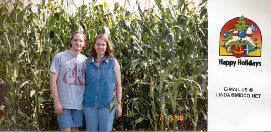 1999 - San Francisco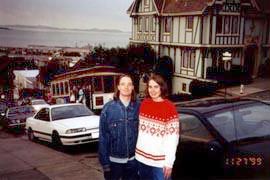 2000 - Disney World Montage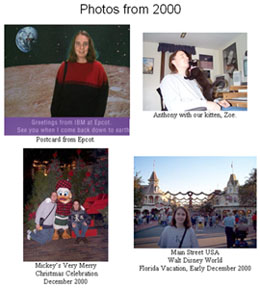 2001 - Gap Sweatshirts by the Lake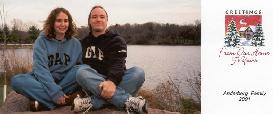 2003 - The Matrix Recycled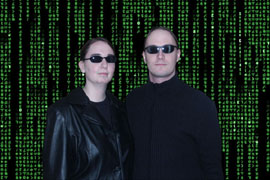 2004 - Purrfect Pose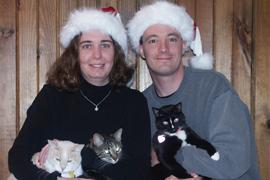 2005 - Fall at the North Shore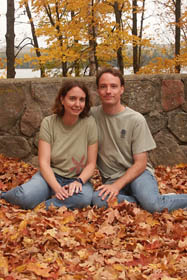 2006 - Practice makes perfect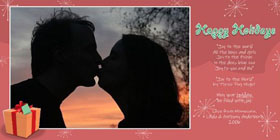 2007 - A Decade of Love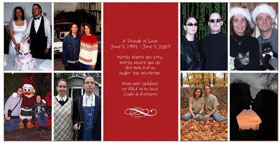 2008 - Michigan Memories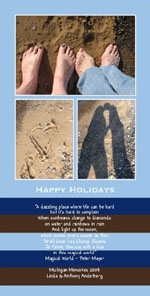 2009 - Seasons of Love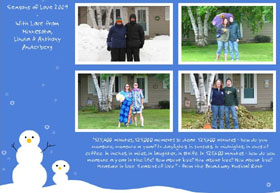 2010 - Warm Winter Wishes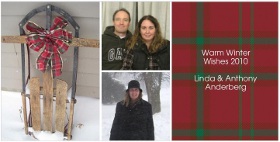 2014 - Here's the story...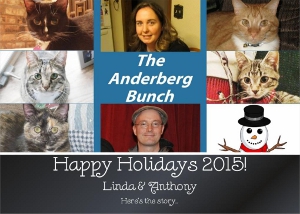 Last Updated: 1/5/2018 - Anthony Anderberg - ant@anderbergfamily.net